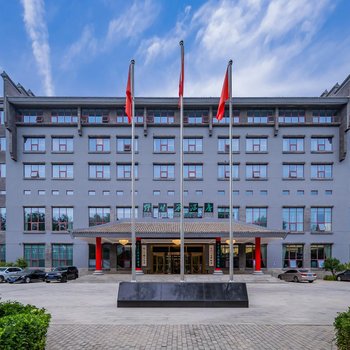 The Hebei Yeshengyuan Hotel is an ideal spot for travelers wanting to discover the city. The Hebei Yeshengyuan Hotel offers a pleasant stay in Pingshan for those traveling for business or leisure.
Daguocun Railway Station and Shijiazhuang Zhengding International Airport are located 49km and 70km away respectively. There is no shortage of things to see in the area, with the Hebei Yeshengyuan Resort, Piaomiaojian Hot Spring and Archaeological Site Park of Zhongshan Ancient City all nearby.
After a long day of sightseeing, guests can retire to the comfort of the hotel. Guests of this Pingshan hotel can make use of the parking facilities.
There's never a dull moment at this hotel, our guests indicate that the facilities are excellent. For guests traveling with families, this hotel is consistently one of the most popular choices.